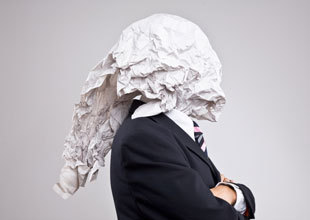 Do you often get to the end of a hard day at work and wonder what you actually achieved? Do you spend more time stuck at your desk, buried under paperwork, than out talking to your staff? Is your team a bit lacking on the dynamism front? Then the chances are, you are managing, not leading.
Our favourite definition of leadership is: "Getting people to do what you want them to do, because they want to do it!".
If you want to find out how to achieve this, our Leadership Programmes can help.
What are the benefits?
Previous participants in our Leadership Programmes have discovered the following benefits:
The power to inspire others
How to apply the right leadership style to the right situation
Improved staff motivation, loyalty and productivity
New tools to manage change
Knowing when to manage and when to lead
Q&A...
Who is this course for?
Board Directors, Executive and Senior level managers.
What will you cover?
Management is about doing things right. Leadership is about doing the right things. Simple change of words. Huge change in application.
The difference between managing and leading
The 4 components of excellent leadership
Leadership for different situations
Your preferred leadership style
How to assess and then improve your staff's ability and motivation
Who will be there and where will it be held?
Our courses are run specifically for you and your company. You choose the venue and the number of delegates you'd like to include.
We are committed to helping you achieve more than you ever thought possible - both personally and professionally.