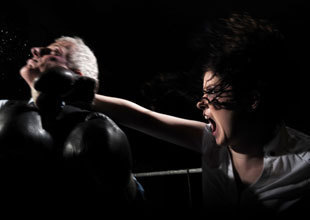 Ever sent an email that was taken the wrong way by the recipient? Or tried to give someone some feedback and it didn't go down too well? Or maybe you've lost out on an important contract at the negotiation stage?
We all experience the world in different ways, yet we all use common language to convey our thoughts, ideas and experiences to others. Language, by its nature, is ambiguous and thus, can be fraught with misunderstanding.
Our Communication Skills programmes will help you become really effective at influencing others.
What are the benefits?
Previous participants in our Communication Skills courses have discovered the following benefits:
Techniques for truly effective communication
Higher levels of sales
Improved listening and questioning skills
Negotiating with confidence
Killing off the competition!
We offer two 'off the shelf' courses or we can tailor a course to your specific requirements.
Influencing Skills
Negotiating Skills