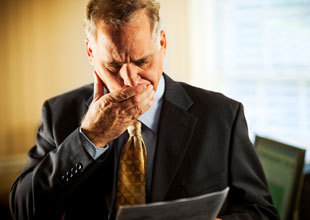 You've probably had to give presentations in the past, but does the thought of public speaking still have you hyperventilating? Should you be locked up for crimes against PowerPoint? Does your audience stare at the floor, shuffle in their seats and then tell you afterwards you were good? Deep down, do you know they're just being polite?!
Public speaking can strike fear into the most self-assured of individuals. Our Advanced Presentation Skills course can help you dispel these fears and deliver your speeches with confidence and finesse.
What are the benefits?
Previous participants in our Advanced Presentation Skills courses have discovered the following benefits:
Techniques to improve personal impact
How to banish fears and control nerves
Increased confidence and enjoyment
New ways to engage any audience
Keeling over in terror is a thing of the past!
Q&A...
Who is this course for?
Anyone for whom public speaking is part of his or her role.
What will you cover?
What makes a presentation great
What you say
How you say it
Your body language
Engaging the audience through questions
Visual aids
Who will be there and where will it be held?
Our courses are run specifically for you and your company. You choose the venue and the number of delegates you'd like to include.
We are committed to helping you achieve more than you ever thought possible - both personally and professionally.