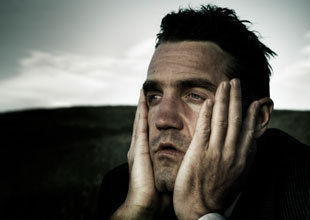 So you're at the top of your game. Ever feel lonely up there? When you're in charge, it's hard to find someone to confide in, particularly when you're not sure what to do. You don't want to get found out! You don't want your staff to lose faith in you!
Everyone needs someone to talk to, from time to time. Maybe you have something specific you'd like to get better at? Maybe you need to get some balance in your life? Or maybe you just need a trusted confidante.
Whatever your reasons for seeking a personal coach, we can help.
What are the benefits?
Previous participants in our Executive Coaching programmes have discovered the following benefits:
Talents they didn't know they had
Healthier work-life balance
Increased confidence, charisma and drive
New ways to influence others
Keys to successful decision making
Q&A...
What will you cover?
We have no set agenda. You decide.
Who will be there and where will it be held?
Our Executive Coaching sessions are private and confidential. There will be just you and your coach in each meeting. You choose a venue that's convenient for you.
Not sure if Executive Coaching is the right for you?
Before you embark on a coaching programme, it is important to ensure that you have the right coach. We'll discuss your needs on the telephone and then arrange for you to meet with one of our coaches, to ensure that you feel comfortable before you begin.
How long will it take?
Our Executive Coaching programmes usually involve 6 - 8 half-day sessions over a period of 12 months.
You can choose more or less than this, according to your needs. The sessions will be run as frequently as you require. For example, you may decide to have one a month or you may prefer to book appointments with your coach on an ad hoc basis, as the need arises. It's entirely up to you.
How much will it cost?
For details of our fees, please go to About Us.
How do I book?
If you'd like to arrange an Executive Coaching programme, please go to our Contact us page and select "Executive Coaching from the menu of options. We will contact you when we receive your request, to arrange an initial meeting for you to discuss your requirements with one of our coaches. We will not charge you for this meeting.
Who is coaching for?
Board Directors, Executive or Senior level Managers.
We are committed to helping you achieve more than you ever thought possible - both personally and professionally.