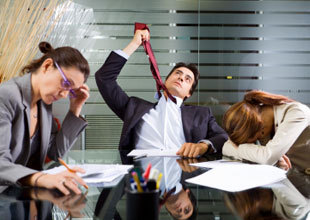 If you sometimes feel as though you are talking a different language to your staff or customers, relax. You probably are!
If you want to know how to see eye-to eye, to sing from the same hymn sheet or to simply pull together in the same direction, our Influencing Skills course could be for you.
What are the benefits?
Previous participants in our Influencing Skills courses have discovered the following benefits:
Techniques for truly effective communication
Higher levels of sales
Improved listening and questioning skills
Negotiating with confidence
Killing off the competition!
Q&A...
What will you cover?
How to build and maintain genuine rapport with others
How we store thoughts, ideas and experiences
How we convey them through language
The importance of body language
The connection between power & influence
The 4 key styles of influence and when to use them
Who will be there and where will it be held?
Our courses are run specifically for you and your company. You choose the venue and the number of delegates you'd like to include.
Who is this course for?
Anyone who needs to influence others. Particularly useful if you have children!
How long is the Influencing Skills course?
Our Influencing Skills course is a full day. Packed with useful hints, tips and practical exercises to help you and your team improve your Influencing Skills.
How much will it cost?
For details of our fees, please go to About Us.
How do I book?
If you'd like to book a training or coaching programme for yourself or your staff, please go to our Contact us page. We will contact you when we receive your request, to discuss your exact requirements and to make the necessary arrangements.
What if I'm not sure it's the right course for us?
Not sure if this course is the right one for you? Contact us and we'll talk through your requirements to see how best we can help you.
We are committed to helping you achieve more than you ever thought possible - both personally and professionally.