Podcast: Download (Duration: 17:41 — 16.2MB)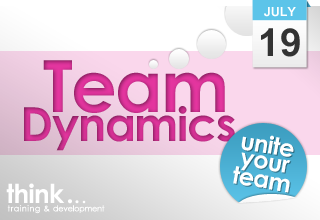 Do you have a team that does not always play to win? Do you feel more like a referee in a fighting ring, some days than a manager?
Don't worry if you do, the good news is that people are not designed to work in team. Think 'survival of the fittest' we have a natural instinct to be competitive in order to survive…so it is completely normal for things to kick off a little!!
At Think, we believe that, whilst rivalry and competitiveness is healthy, you should never excel at another persons loss or expense. To help you unite your team to work together to achieve common goals why not try our Team Skills course.