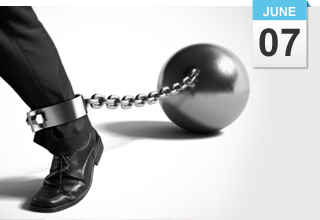 Executive Coaching
"The past is a foreign country; they do things differently there." – L P Hartley
Executive Coaching is often used by people who are already on the up, but want to be the best they can be. Usually, however, we find that there is something holding them back. This was never more the case than when I conducted one of my first coaching sessions, twenty years ago.
A young girl had spotted a job opportunity that interested her. She approached me for advice.
"I'm too young", she said as an opener. True, if she got the job, she'd be the youngest in the team by about ten years. I asked what experience she could bring to the role.
"None" she replied. "I've no qualifications". It turned out she had not gone to university as it wasn't affordable and neither could she afford to take the exams required to get this job. "I've no money" she shrugged. I asked why not.