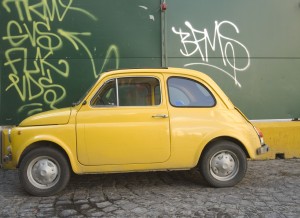 Monday 7 September
Skills development
Bounjourno!  La donna cucina!
This week, I have mostly been learning Italian. And trying to make cupcakes. Oh, and working 15 hours a day.
When you're working flat out, doing the same thing day in, day out, it can be easy to fall into a rut.
I worked out long ago that when you're in a rut, you start to fade. If you're not learning, you're not growing and if you're not growing, you die.
If you're feeling restless or bored, learn something new. It doesn't have to be anything too taxing. You just have to enjoy it. more…