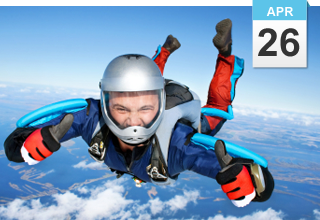 Hello. My name is Wendie and I am…a closet ISTJ.
There, I've said it. And now I've said it, I guess I'm technically not a closet ISTJ at all. I am out of the closet and, frankly, quite chuffed with my new status.
Of course, I'll always be an ENTP at heart. Having just spent 2 days holed up in an office on my own, no-one to talk to, poring over statistics; writing detailed reports; researching articles and completing a VAT reconciliation…I can't deny that I'm now tempted to throw a party, learn to sky dive, invent something amazing and dismantle the radiator to see if I can put it back together again (all at the same time) …but hey; 48 hours as an ISTJ. Not bad.
If you have no idea what I am talking about, I am referring to 2 of the 16 Myers-Briggs® Personality Types. more…