Monday 13 September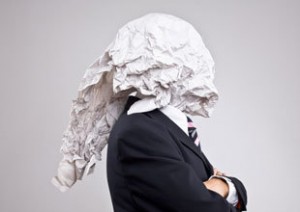 Leadership
Is it me or are the people that enter the Dragons' Den more deluded than the contestants on X-Factor?
My name is Brian. I'm looking for £100k for a 10% stake in my business. I have invented a cup, which you can fill with tea. And drink from.
Hmmm. So you value your business at £1 million. How many of these cups have you sold?
Four. One to my mum. One to my dad and 2 to my Uncle Harry who drinks a lot of tea and doesn't have a dishwasher. And they all really love them.
This is a tough market. What makes your cup so special when there are thousand out there already?
Mine is blue. I expect to sell 2 million in the next 6 weeks and they retail at £1.99 each.
Blue cups, eh? Novel. How much do they cost you to make?
Err.. I don't know. I think it's about £3 per unit.
Let me tell you where I am, Brian. I'm out.
Mad. The Dragons are often prone to quote the old adage "Turnover is vanity. Profit is sanity."  And they're right. Well, they would be. They are all multi-millionaires.
Many companies do not pay enough attention to the acquisition cost of their business. It's easy to increase your top line when you chuck a load of money at it but it's bottom line profit that counts.
There are only two ways to influence this; Reduce your costs and grow your income. Sometimes easier said than done.
If you want some help, give us a call. We are currently offering business strategy sessions that will help you redefine your customer proposition, routes to market and the skills required to get you there.