Monday 31 August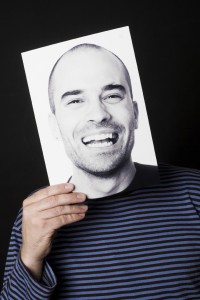 1st Impressions
My brother has just called to say that he has fallen in love with a farm that he has seen for sale.
After 2 minutes of being there, he has already mentally moved in, bought the wellies and worked out how he can raise the half million he'll need to live The Good Life. And this from a man who took longer to choose which kind of pasty to have, on our recent trip to Cornwall.
It never ceases to amaze me how quickly we decide to spend hundreds of thousands of pounds on a home. You just know, don't you? Except sometimes, you don't.
First impressions aren't always right but the brain is very good at deleting the things you don't want to see; like the dry rot, the fact that none of your furniture will fit or the crack den next door.
The same applies when choosing people. For jobs, I mean.
Many managers I have spoken to recruit based on gut feeling or first impressions and then are later disappointed that the people they have chosen don't meet their expectations.
One of the classic recruitment mistakes is to recruit in your own image. That is to say, to recruit someone like you. Your company doesn't need another you. They've already got one.
To have the best chance of recruiting the right person, here are some tips:
Write a 'person specification', listing the qualifications, skills, experience and personal attributes you are looking for.
Review a number of CVs and select the ones that best match your person spec.
Write a set of interview questions that will help you explore the areas you are interested in.
Phrase your questions in the past tense. 'How did you deal with XXX' is better than 'How would you deal with XXX'. This will help ensure the candidate relates how they actually dealt with a situation and not give a 'textbook' answer on how they might deal with a situation.
Probe! If your intuition is telling you there is more to a story, there probably is. Ask further questions to clarify.
Watch out for 'We…' answers. Who is 'we'? Find out what part the candidate played in the scenario he or she is describing. 'We achieved a 100% increase in sales' might mean that a colleague achieved 150% in sales while the candidate's went down by 50%…
Use a competency based assessment to test whether the person can demonstrate, in practice,  what you are looking for… or whether they are just blagging.
You won't always get it right, but you'll be much more likely to find your dream candidate if you stick to these rules, than if you simply rely on how you feel in the first 30 seconds of an interview.
If you'd like to know more, or want details of our competency based assessments, please give us a ring.